Impressed with the ongoing esl support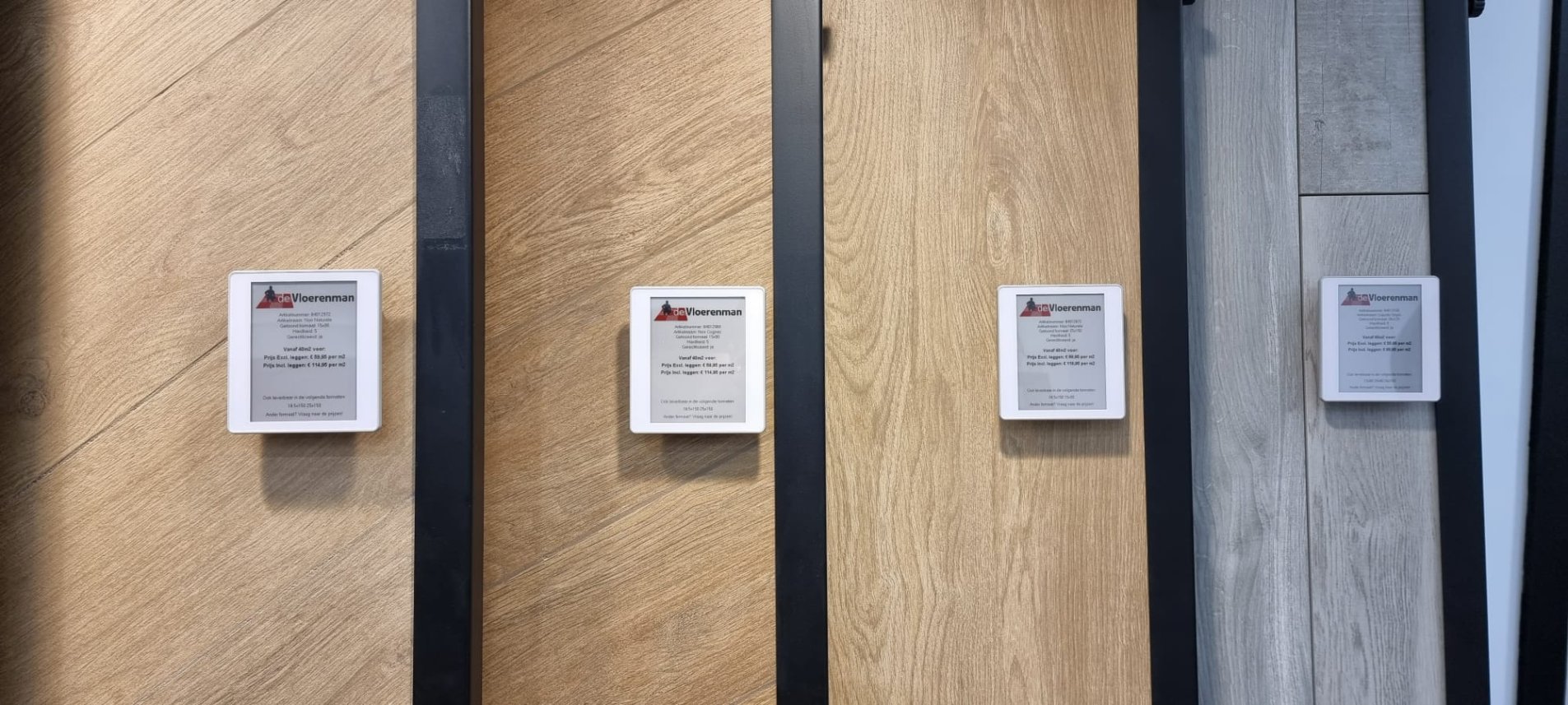 Vloerenman BV is a renowned floor specialist in the Netherlands. In the flooring business prices fluctuate daily and managing the paper label changes consumed a lot of their time. The business was in need of a more efficient label management solution.
After a productive meeting with Opticon, Vloerenman had full confidence in the Opticon ESL solution to maintain updated prices in their store on EE-420 labels automatically.
The first step was to set up a database for all products sold, this was their largest input for the new system according to Vloerenman. With a few directions from Opticon they easily managed to link all the ESLs with the product using the Opticon ESL solution. The team has been very impressed with the ongoing support from the Opticon team.
Are we satisfied with Opticon?

"Yes, certainly, thanks to the fast response from Opticon we now have a smoothly operating ESL system with lots of flexibility.

When changes on the ESL are needed, it is instantly visible. This allows us to respond quickly to price changes in our market, that is also why we recommend this solution to similar companies like us. We are very happy with the system!"

Ruud de Graaf – Managing Director